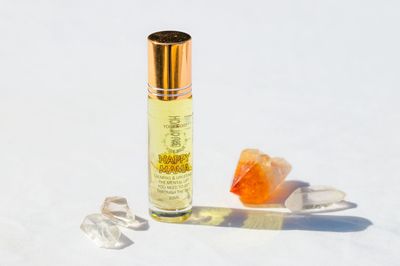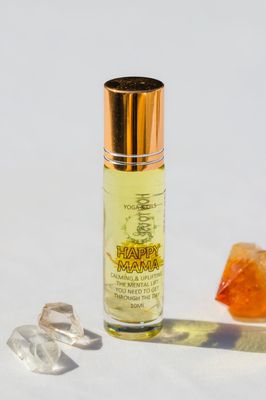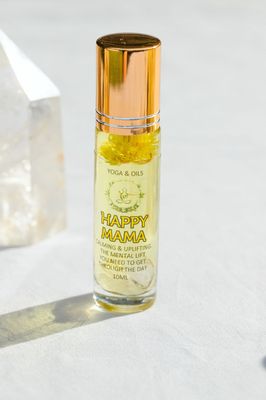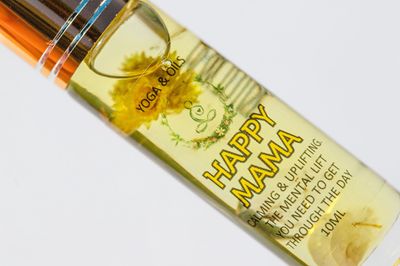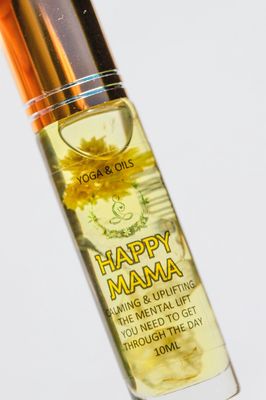 HAPPY MAMA Essential Oil
YOGA & OILS
$28.00
or 4 interest free payments of $7.00 with
learn more
Calming and uplifting, HAPPY MAMA is the essential oil blend to give you the mental lift you need to get through the busy day. Made with a balance of grounding hormonal essential oils and then topped with citrus, this beautiful blend not only smells amazing but will give you emotional support and uplift your spirit and energy.

USES:
Uplifting - Grounding - Relief from Stress - Relief from Anxiety - Hormonal Support - Calming - Emotional Balance - Healing - Amazing as a natural perfume.

FEATURES:
- HANDMADE IN NZ: Created with love & intention in Te Awamutu, New Zealand by a Mother who struggles with both Hormonal balance and energy levels. This blend is it!
- INGREDIENTS: We source the best certified pure therapeutic grade essential oils from around the world & blend them to age range. Frankincense, Clary Sage, Bergamot, Orange, Grapefruit, Lemon essential oils in a base of palm free fractionated coconut oil, infused with helicrysium & lavender flowers.
-  READY TO USE: Your HAPPY blend comes in a roller bottle ready for you to roll over the heart, on the pulse points & if you would like on the bottoms of your feet. Safe for children aged 12+. Not safe to use during pregnancy, but amazing post natal.
- GIFT READY: Your HAPPY comes gift wrapped with love for you, with an affirmation card.
SKU: 10421