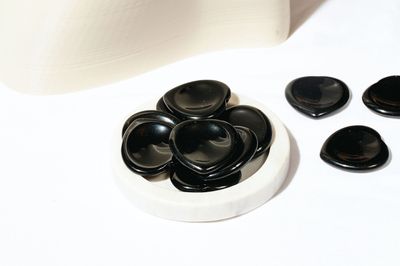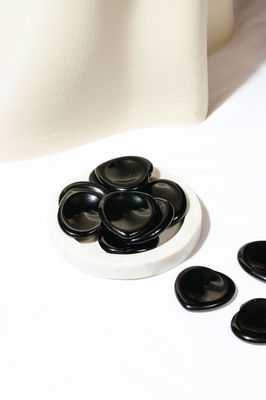 Obsidian Worry Stone
YOGA & OILS
$14.00
or 4 interest free payments of $3.50 with
learn more
PROPERTIES:
Calming - Grounding - Protective - Creativity - Self-control - Repels Negativity - Strength
Black Obsidian is a very powerful & creative stone and protective stone, but also in the form of a worry stone is perfect for bringing calm and grounding into your world.
Black Obsidian is protective. It repels negativity & disperses unloving thoughts. In healing, the black obsidian placed on the the naval grounds spiritual energy into the body.
FEATURES:
- Cleansed ready for your energy 
- Each Crystal varies in size, these beauties range from 4-5cms
GIFT READY: Your crystal comes gift wrapped with love for you, with an affirmation card.
**Information provided not meant to diagnose. Excerpts taken from The Crystal Bible.
SKU: 10964