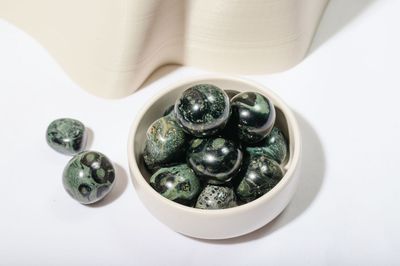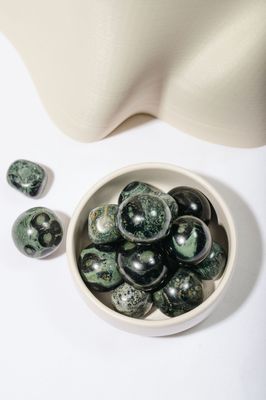 Kambaba Jasper Tumble
YOGA & OILS
$8.00
or 4 interest free payments of $2.00 with
learn more
Kambaba Jasper increases your sense of self worth and gives you the courage to undertake personal growth. 
It is also powerful in its ability to balance emotions, relieving stress and soothing troubled minds, bringing peace and tranquillity to your life. 
Kambaba increases your energy levels and gives you inspiration to see the clear path ahead with your new found growth, leaving you feeling free from past weights and giving you clarity on your new journey. 
FEATURES:
- Sourced from Madagascar
- Cleansed ready for your energy 
- Each Crystal varies in size, however these are are approx 3-4cms in size
- GIFT READY: Your crystal comes gift wrapped with love for you, with an affirmation card.

**Information provided not meant to diagnose.
SKU: 10926