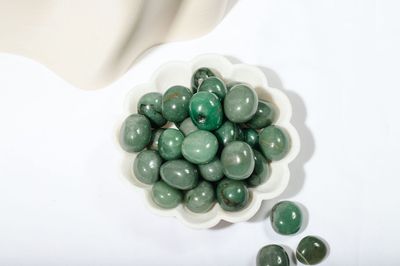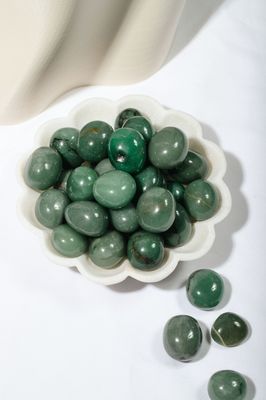 Aventurine Tumble
YOGA & OILS
$8.00
or 4 interest free payments of $2.00 with
learn more
PROPERTIES:
Calming - Love - Compassion - Heart Healer - Releases Anxiety - Harmonising - Good Vibes - Happiness - Emotional Balance - Healing
Thought to be the luckiest of all crystals, especially in manifesting prosperity & wealth. This beautiful stone, however, is not just an attractor of luck, but one that aligns conditions so "opportunity" is inevitable. It releases old patterns & habits so new growth can take place. It brings optimism & a zest for life, allowing you to move forward with confidence & to embrace change.

Green Aventurine's soothing energy balances the emotional body, guiding you toward inner harmony. It calms nervousness, anger & irritation, & helps dissolve the everyday stress of a hectic lifestyle.

She is a beautiful comforter & heart healer, used to clear & activate the Heart Chakra for general well-being & emotional calm. It is also a powerful protector of the Heart Chakra, providing a shield to block entry from those who would "tap-in" & use the energy of another.
FEATURES:
- Sourced from India
- Cleansed ready for your energy
- Each Crystal varies in size, these beauties range from 3-4cms
- GIFT READY: Your crystal comes gift wrapped with love for you, with an affirmation card.

**Information provided not meant to diagnose. Excerpts from Crystal Bible.
SKU: 10401