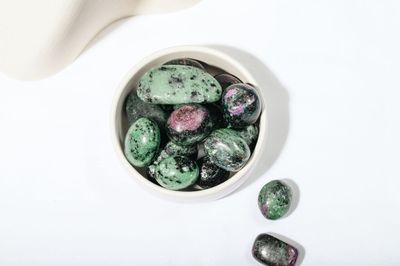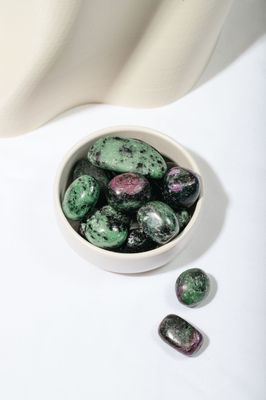 Ruby in Zoisite Tumble
YOGA & OILS
$8.00
or 4 interest free payments of $2.00 with
learn more
This beauty is your Zest for Life.
Ruby in Zoisite (Anyolite) instills joy, laughter, courage and a deeper appreciation of life. It stimulates and connects the crown and heart chakras, bringing about increased vitality, energy and conscious focus to what is really important in life.
This stone amplifies and enhances ones entire energetic system, as well as increasing psychic abilities and ones sense of empowerment.
As she is deeply connected to the heart chakra, we would also recommend this stone for healing from grief.
FEATURES:
- Cleansed ready for your energy 
- Each Crystal varies in size, however these are are approx 3-4cms in size
- GIFT READY: Your crystal comes gift wrapped with love for you, with an affirmation card.

**Information provided not meant to diagnose from crystal-information.
SKU: 10730