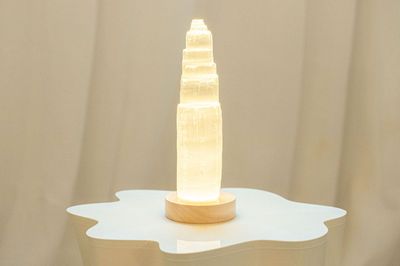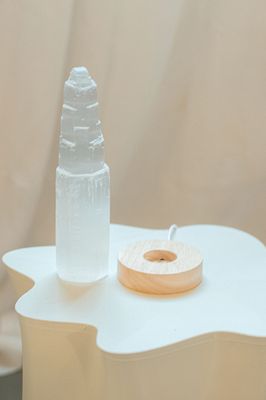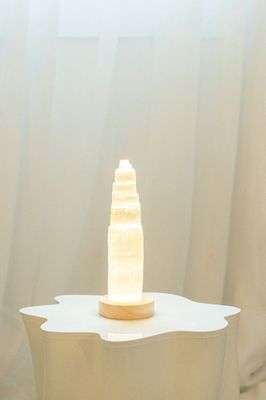 Selenite Lamp
YOGA & OILS
$64.00
or 4 interest free payments of $16.00 with
learn more
These beauties are stunning! Epic large selenite towers upon one of our beautiful warm light bases.
You can keep the selenite tower on top of the base or swap it out for another of your favourite crystals. But this combo has to be our fav! When placed in any room of your home or office these beauties will radiate out pure positive white light happy energy.
This stone received its name from the Greek goddess of the moon, Selene. This selenite meaning is easy to see when it reflects light, often appearing as a rock fallen direct from the moon.
Selenite healing properties are all about activation and reaching higher planes. It is known for connecting to the third eye, crown, transpersonal and Etheric chakras. Through radiating light energy, it promotes purity and honesty. It can align the chakras and raise awareness to a higher plane.
When connecting with the third eye and crown chakras, the selenite meaning is one of complete positivity and purity. Once the power of the selenite flows into the crown chakra, it will open, clear and activate the energy. The chakras will feel completely purified.
FEATURES:
- Cleansed ready for your energy 
- Comes with a warm light wooden base that you plus into an USB measuring 8cms wide & 2cms tall, and also an epic selenite tower that is approx 20cms tall & 4.5cms wide
- GIFT READY: Your crystal comes gift wrapped with love for you, with an affirmation card
**Information provided not meant to diagnose. Excerpts from the Crystal Bible
SKU: 10746