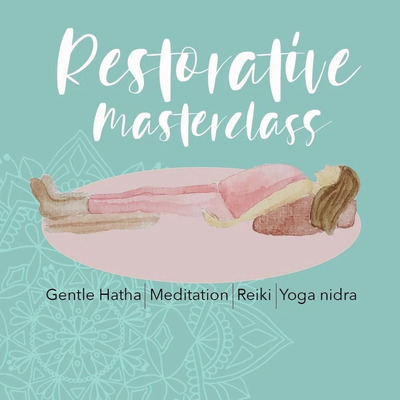 Restorative Masterclass: 14th December 6.30pm-8pm
YOGA & OILS
$35.00
or 4 interest free payments of $8.75 with
learn more
Out of stock
Join us, as we come together for a candlelight evening of Restorative Bliss, melting the week away and leaving you in a state of pure happiness. We will take you through a gentle journey that will awaken, rest and restore the body infusing essential oils, reiki, and touch to bring your body into a state of harmony.
This journey is all about taking time out for you, to allow the body and mind to rest and to fill up your cup. This is our most special Restorative session of the year, one where we journey deep into restoration, wrapped in love and healing, being held by both Di & Renee as they share in gentle massage and reiki and I feel an energy cleanse for all who are there being brought through also, so we can collectively step into the festive season with a sense of renewal, grounding, and pure bliss.
Our studio is incredibly nurturing and we have blankets, mats, bolsters and blocks at the studio. So just bring yourself and let the rest of the world drift away for 1.5+ hours.
Date: Thursday, 14th December
Time: 6.30pm - 8pm (ish)
For more information, please call Renee on 021 0278 3282.
SKU: 10690