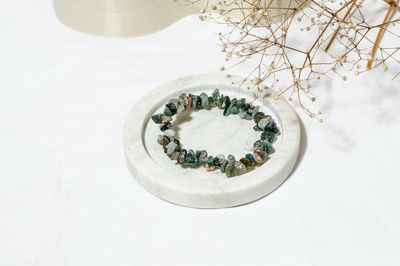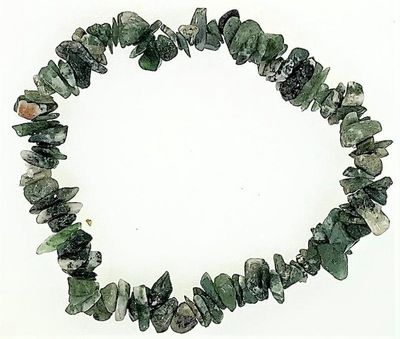 Indian Agate Chip Bracelet
YOGA & OILS
$18.00
or 4 interest free payments of $4.50 with
learn more
These beautiful beads are deeply grounding stones that vary in colours of deep earth green to browns and light purples. This bracelet promotes serenity, patience, peace and tranquility to the body and mind.

A soothing and calming stone agate works slowly, but brings great inner strength. These stones can help overcome negativity and bitterness in the heart, fostering love and the courage to start again. They create a sense of safety & security by dissolving internal tension.
FEATURES:
- HANDMADE IN NZ: Designed & meticulously handcrafted with love & intention in Te Awamutu, New Zealand
- QUALITY GEMSTONES: We source genuine semiprecious stones from Australia & New Zealand suppliers.
- READY TO USE: Your bracelet has been cleansed & charged prior to wrapping with love for you.
- GIFT READY: Your bracelet comes gift wrapped in a pouch, along with a description of the healing properties for your gemstones and with an affirmation card.
- ONE OF A KIND: Because we source natural gemstones each bracelet varies slightly. You bracelet is truly unique to you
SKU: 10201