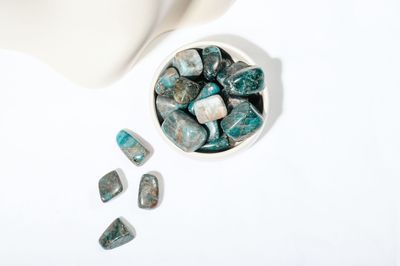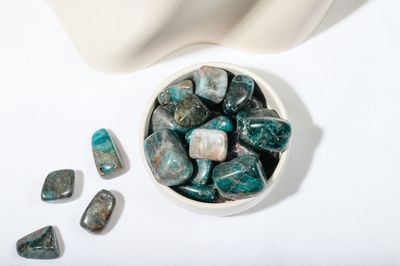 Blue Apatite Tumble
YOGA & OILS
$6.00
or 4 interest free payments of $1.50 with
learn more
Communication - Positivity - Truth - Manifestation - Emotional Balance - Healing
Apatite is a dual-action stone, known for its positive use of personal power to achieve goals. It clears away confusion, apathy or negativity, then, stimulates the intellect to expand knowledge and truth, which may be used for personal growth or for the collective good. It is a Stone of Manifestation, promoting a humanitarian outlook & service to others.
Apatite increases motivation & builds up energy reserves. It helps overcome self-consciousness & promotes openness & social ease. It is beneficial in easing sorrow & anger, & in reducing irritability & emotional exhaustion.
Blue Apatite has an uplifting energy that raises spirits, encouraging a positive outlook & a hopeful attitude.
A stone of the Throat Chakra, Blue Apatite helps with public speaking and enhances group communication.

FEATURES:
- Sourced from Brazil
- Cleansed ready for your energy 
- Each Crystal varies in size, these beauties range from 2.5-3.5cms wide
- GIFT READY: Your crystal comes gift wrapped with love for you, with an affirmation card.


**Information provided not meant to diagnose.
SKU: 10183