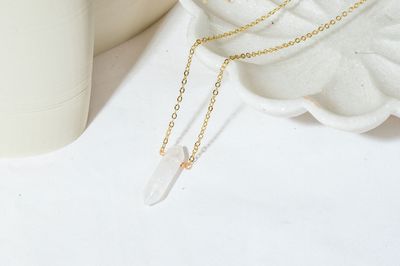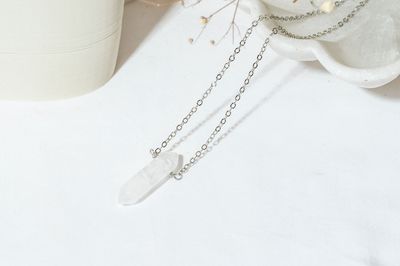 Clear Quartz Pendant
YOGA & OILS
$24.00
or 4 interest free payments of $6.00 with
learn more
ENERGY
Calming - Clarity - Manifestation - Peace - Focus - Intuition - Emotional Balance - Healing
QUARTZ is the most powerful for healing and energy amplifying. It absorbs, stores and regulates energy and is excellent for unblocking it making it amazing for manifestation. It is a master healer and can be used for any condition as it is programmable. Once you program or set your intention for your Quartz, it will constantly put your intention out into the universe, even when you are not thinking about it. It will also raise and amplify the energy level of any other crystals that come in contact with it. Clear Quartz stones also bring clarity of the mind, helping you to focus and become clear on your dreams and desires.
FEATURES:
- Origin: India
- Cleansed ready for your energy 
- Each Pendant comes in a pouch & has a silver chain or gold chain.
- GIFT READY: Your crystal comes gift wrapped with love for you, with an affirmation card.

**Information provided not meant to diagnose.
SKU: 10300