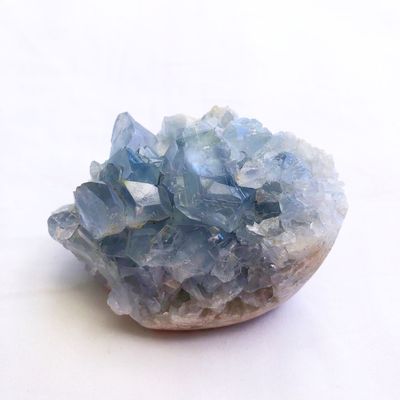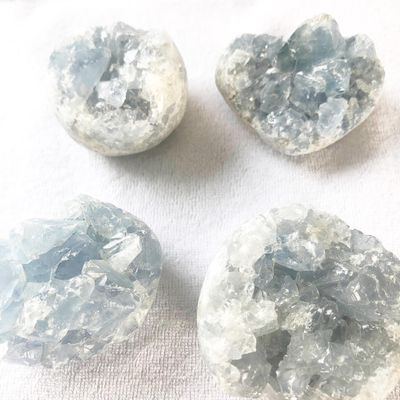 Blue Celestite Cluster
YOGA & OILS
$12.00
or 4 interest free payments of $3.00 with
learn more
These beautiful clusters link us to our inner guardian angels so we never have to weather the storm alone.
Just by gazing upon its heavenly colour, the Celestite crystal inspires deep relaxation by restoring your natural state of joy. 
Keep in the bedroom & bring tranquillity & harmony into your space, the perfect medicine for a restful sleep. Before you close your eyes at night, hold the Celestite crystal in your hand and let it give you the wisdom & strength to allow your dreams to outweigh your fears & your actions be louder than your words.
FEATURES:
- Sourced from Madagascar
- Cleansed ready for your energy 
- Each Crystal varies in size, however these are approx 3cms - 10cms long
- GIFT READY: Your crystal comes gift wrapped with love for you, with an affirmation card.

**Information provided not meant to diagnose.
SKU: 10191