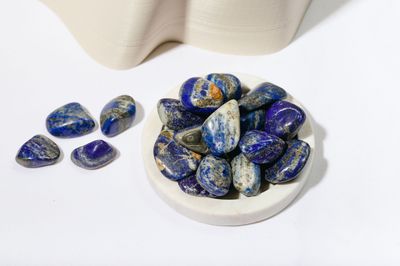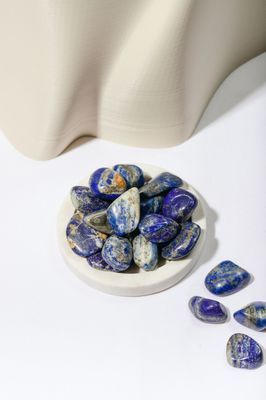 Lapis Lazuli Tumble
YOGA & OILS
$6.00
or 4 interest free payments of $1.50 with
learn more
Lapis Lazuli is a crystal of truth in all aspects. It reveals inner truth, and promotes self-awareness and the acceptance of that knowledge. It provides for the relief of things that may have been suppressed and allows for them to surface, helping to diminish dis-ease or repressed anger, and allows for self-expression without holding back or compromising.
Lapis encourages dignity in friendship and social ability. It encourages the qualities of honesty, compassion and uprightness when dealing with others. It provides an awareness of one's motivations and beliefs, and gives a clearer perspective of one's whole life. It reveals not only one's limitations, but the opportunities for growth and to utilize one's gifts and abilities.
FEATURES:
- Sourced from India
- Cleansed ready for your energy 
- Each Crystal varies in size, these beauties range from 3-4cms wide
- GIFT READY: Your crystal comes gift wrapped with love for you, with an affirmation card.
**Information provided not meant to diagnose. Excerp from  [Hall, 173][Melody, 370]
SKU: 10501