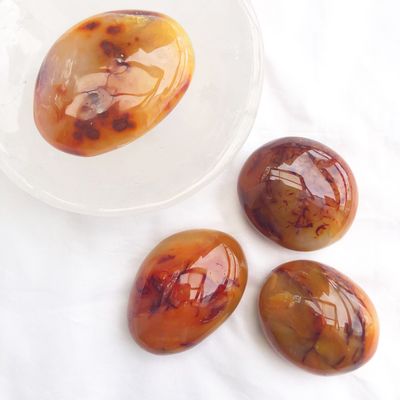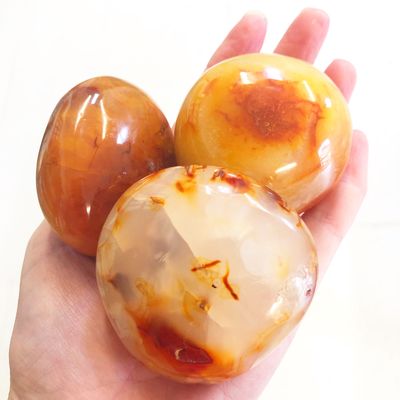 Carnelian Palm Stones
YOGA & OILS
$28.00
or 4 interest free payments of $7.00 with
learn more
Carnelian helps you have the courage to unlock the creativity that resides in you. It increases your confidence and courage, decreases your over analytical or over thinking thoughts which helps you take risks or think outside of pre-existing limitations - outside of the box.
Carnelian increases your energy, vitality, sexuality and frees you of thoughts related to negative self-worth or fears of failure.
It is the perfect stone to get you out of your head & into your heart.
ENERGY:
Courage - Creativity - Inner Strength - Positivity - Emotional Balance - Healing - Motivation - Grounding - Protection - Nurturing - Calming
FEATURES:
- Cleansed ready for your energy 
- Each Crystal varies in size, these beauties are approximately 5-6cms
- GIFT READY: Your crystal comes gift wrapped with love for you, with an affirmation card.

**Information provided not meant to diagnose.
SKU: 10264