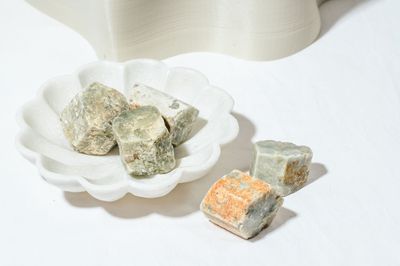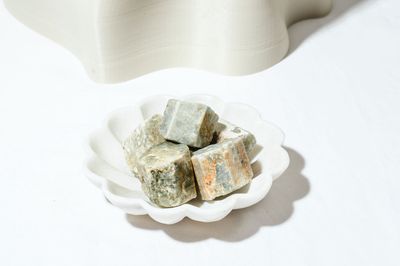 Aquamarine with Pyrite Inclusions
YOGA & OILS
$18.00
or 4 interest free payments of $4.50 with
learn more
The soothing, go-with-the-flow frequencies of Aquamarine make it an excellent tool in crystal healing. Along with opening and activating the heart chakra, the energy center associated with unconditional love and compassion, Aquamarine also supports physical healing. By stimulating the throat chakra, working with the Aquamarine helps to enhance immunity by opening the flow between the heart and the throat energy centers.
The Aquamarine stone meaning is also associated with water, which gives it a cooling effect on the body. We suggest placing an Aquamarine over areas that are inflamed or painful, which will aid in the healing process.
FEATURES:
- Cleansed ready for your energy 
- Each Crystal varies in size, these beauties range from 3-6cms wide
- GIFT READY: Your crystal comes gift wrapped with love for you, with an affirmation card.


**Information provided not meant to diagnose.
SKU: 10011