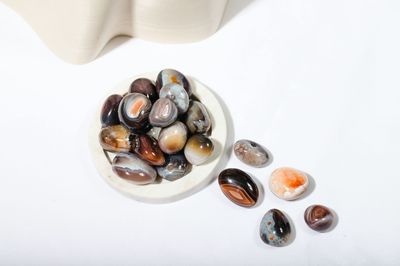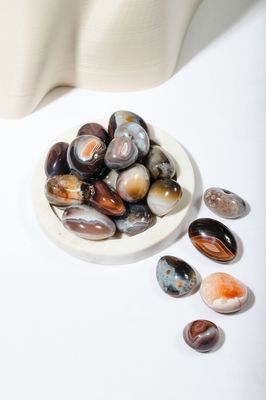 Botswana Agate Tumble
YOGA & OILS
$8.00
or 4 interest free payments of $2.00 with
learn more
Botwana agate is a beautiful protective, comforting stone, while also grounding and calming. This stone is known for helping with very sensitive children or teenagers who are easily hurt by teasing or pressure, and can assist them in finding more like-minded friends.
Named for the area in Africa where it is mined, Botswana Agate is called the Sunset Stone because it retains sunlight and comforts people through dark, lonely nights.  An "eye" formation in Botswana Agate is both protective and considered especially lucky.
FEATURES:
- Sourced from Africa
- Cleansed ready for your energy 
- Each Crystal varies in size, these beauties range from 3-4 cms
- GIFT READY: Your crystal comes gift wrapped with love for you, with an affirmation card.

**Information provided not meant to diagnose.
SKU: 10208