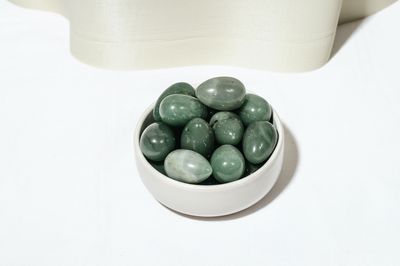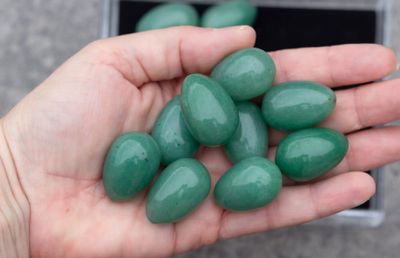 Aventurine Eggs
YOGA & OILS
$8.00
or 4 interest free payments of $2.00 with
learn more
Green Aventurine is a comforter & heart healer, used to clear & activate the Heart Chakra for general well-being & emotional calm. It is also a powerful protector of the Heart Chakra, providing a shield to block entry from those who would "tap-in" & use the energy of another. It is particularly supportive of the heart, & is excellent for those with cardiac conditions, circulatory problems, or recovering from surgery or illness. It stimulates life-giving energy throughout the body.

ENERGY
Calming - Good Vibes - Manifestation - Peace - Happiness - Heart healing - Emotional Balance - Luck
FEATURES:
- Cleansed ready for your energy 
- Each Crystal varies in size, these beauties are approximately 2cms
- GIFT READY: Your crystal comes gift wrapped with love for you, with an affirmation card.

**Information provided not meant to diagnose.
SKU: 10156