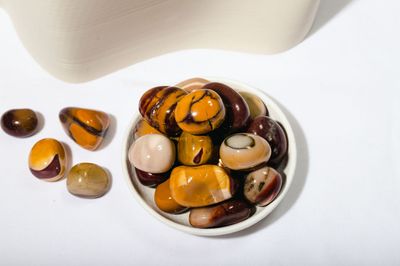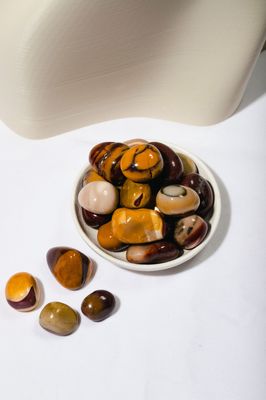 Mookaite Tumble
YOGA & OILS
$6.00
or 4 interest free payments of $1.50 with
learn more
These Mookaite tumbles have us swooning, they are our hit of coffee, energy and joy in the form of a crystal.
Like an espresso for the soul, the Mookaite crystal is an excellent all-over energiser that cleanses and activates the root chakra, sacral chakra, and solar plexus chakra.
Mookaite encourages you to take control of your destiny and shoot for the stars. Its medicine reminds us of how internally powerful and strong we are, and how worthy we are to make decisions that serve us beautifully.
ENERGY:
Energising - Grounding - Calming - Inner Strength - Positivity - Emotional Balance - Healing - Motivation
Mookaite comes in so many unique colours and as you are purchasing online, we can either intuitively choose your happiness or you can let us know the colour you're drawn to in additional comments at checkout.
FEATURES:
- SIZE: Your tumble is so unique it will vary in size, approx 2-4cms
- READY TO USE: Your crystal has been cleansed & charged prior to wrapping with love for you.
- GIFT READY: Your crystal comes gift wrapped along with a description of the healing properties for your gemstones and with an affirmation card.
SKU: 10558