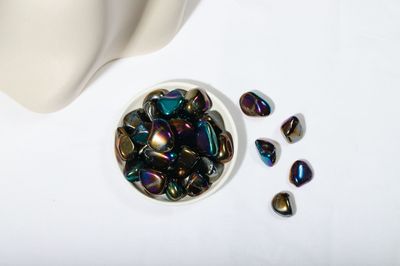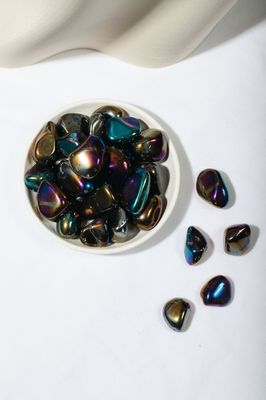 Titanium Aura Quartz Tumble
YOGA & OILS
$6.00
or 4 interest free payments of $1.50 with
learn more
Titanium Aura Quartz quiets the mind while increasing the flow of energy, bringing you in to a state of being fully alive and happy. It also heals energy fields and recharges all chakras, helping you to find a feeling of balance, peace and pure harmony. 
Being Quartz it is still a master healer but the titanium amplifies this energy, helping also with clear communication and increases your creativity. 
FEATURES:
- Cleansed ready for your energy
- Each of these beauties vary in look and size, but are all so epic and approx 2.5-3.5 cms
- GIFT READY: Your crystal comes gift wrapped with love for you, with an affirmation card.

**Information provided not meant to diagnose.
SKU: 10858