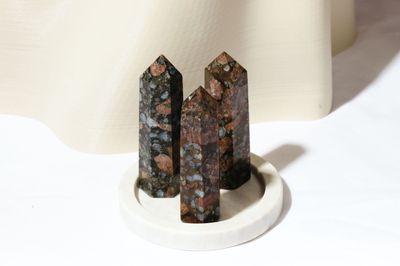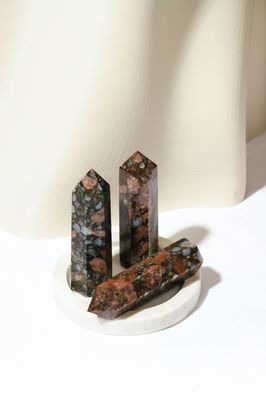 Llanite (Que Sera) Towers
YOGA & OILS
$32.00
or 4 interest free payments of $8.00 with
learn more
The beautiful multi-coloured Llanite, also known as the Que Sera Stone, meaning what will be, will be is formed with a medly of crystals - Quartz, Calcite, Iron Oxide and Magnetite to name a few.
Because of its composition, Que Sera has the ability to soothe, heal, rebalance and restore. There really isn't much that this crystal can't do, it will basically do/heal anything you programme it to.
Llanite is mostly known to draw out your true inner intentions. It also aids in giving people pleasers the courage to say No to requests that do not fully align with your highest good, standing strong against pressure from others.

FEATURES:
- Cleansed ready for your energy 
- Each Crystal varies in size, these beauties range from 7-8cms
- GIFT READY: Your crystal comes gift wrapped with love for you, with an affirmation card.
**Information provided not meant to diagnose. 
SKU: 10523