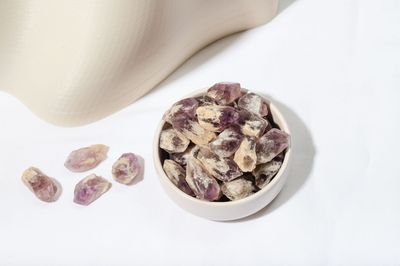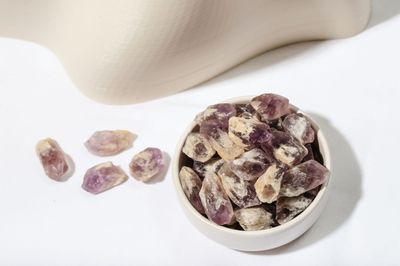 Amethyst Bud Tumble
YOGA & OILS
$8.00
or 4 interest free payments of $2.00 with
learn more
Our naturally forming Amethyst Bud Tumbles are little cuties!
~ ENERGY OF AMETHYST ~
- Intuition - Spirituality - Calming - Grounding - Protection -
Amethyst comes in all different hues of purple, ranging from the deepest shades of violet to an almost transparent lilac. This beautiful stone is deeply connected to Sahasrara (Crown) and Ajna (Third Eye) chakras, and is known for its amazing metaphysical abilities like enhancing intuition and elevating consciousness, gently guiding you through your spiritual journey.
Amethyst soothes and calms the mind, bringing a sense of comfort and a feeling of grounded-ness to those that keep it near.
Also known to be a highly protective stone, Amethyst counteracts negative energies on both a physical and spiritual level.
  ~ ZODIAC BIRTHSTONE ~ 
Aquarius & Pisces
~ GENERAL INFO ~
v  Sourced from Brazil
v  Cleansed ready for your energy.
v  These beauties range in size between 1-2cms.
v  GIFT READY: Your crystal comes gift wrapped with love for you, with an affirmation card.
FREE POSTAGE: Because we value you, we offer free postage on all orders over $75
SKU: 10098