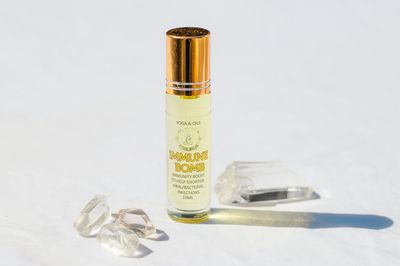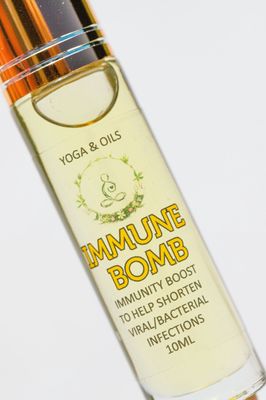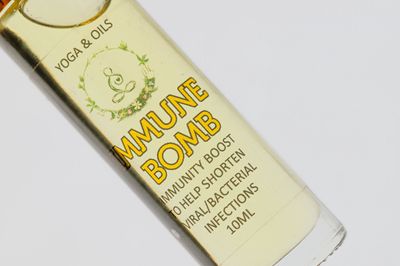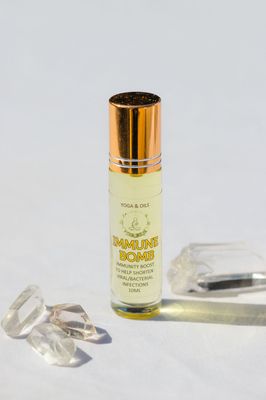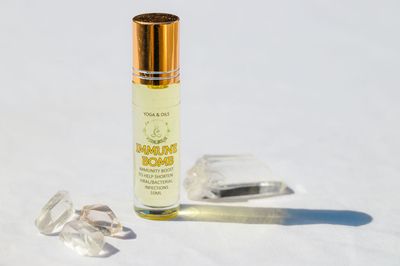 IMMUNE BOMB Essential Oil
YOGA & OILS
$22.00
or 4 interest free payments of $5.50 with
learn more
The IMMUNE BOMB oil blend is our natural antibiotic. It combines essential oils that are anti-viral, anti-inflammatory, anti-bacterial and anti-fungal.
When you are starting to feel under the weather, apply to the soles of your feet and base of neck 3 x daily to give your immune system a super boost.
Important: As this acts as a natural antibiotic we recommend not to use for more than 7-10 consecutive days.
FEATURES:
- HANDMADE IN NZ: Created with love & intention in Te Awamutu, New Zealand by a Mother who uses this blend for her family as soon as viral &/or bacterial symptoms arise.
- INGREDIENTS: We source the best certified pure therapeutic grade essential oils from around the world & blend them to age range. Frankincense, Orange, Oregano, Clove, Lemon, Tea Tree, Eucalyptus, Cinnamon, Rosemary essential oils in a base of palm free fractionated coconut oil.
- READY TO USE: Your IMMUNE BOMB blend comes in a roller bottle ready for you to roll on the bottoms of your feet & base of skull 3 times daily. Safe for children.
- AGE RANGE: Child 1-8 years, Adult 8 years +. Adult is a gold roller, children black roller and both come beautifully boxed for you
- GIFT READY: Your IMMUNE BOMB comes gift wrapped with love for you, with an affirmation card.


SKU: 10458