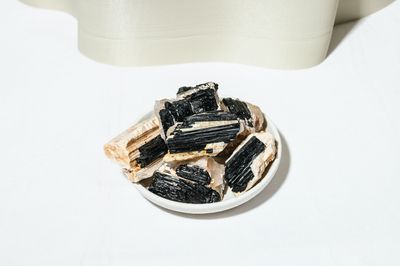 Tourmaline in Matrix
YOGA & OILS
$14.00
or 4 interest free payments of $3.50 with
learn more
These are tourmaline in either a quartz or mica matrix and they are incredibly unique.
Tourmaline washes away past wounds and destructive thoughts, bringing in a new zest for life and courage to make changes to old thought patterns.
These beauties while incredibly grounding and calming, also bring an epic layer of protection to the physical body and to your home/work space. They also have a beautiful harmonious energy of connecting you to the earth, and with the quartz and mica inclusions, bringing a sense of clarity and peace.
FEATURES:
- Cleansed ready for your energy- 
- Each Crystal varies in size, these beauties are approx 3-5ms 
- GIFT READY: Your crystal comes gift wrapped with love for you, with an affirmation card.
**Information provided not meant to diagnose.
SKU: 10862