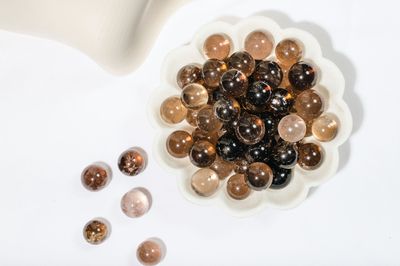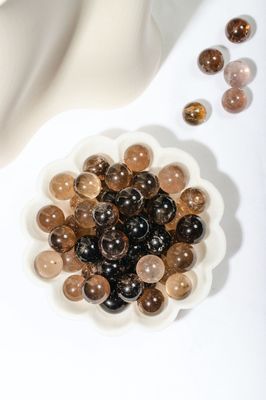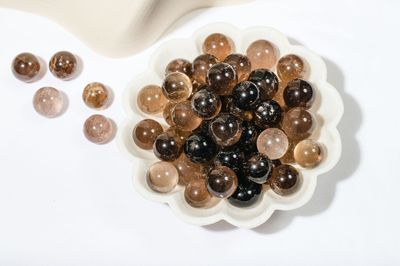 Smoky Quartz Spheres
YOGA & OILS
$8.00
or 4 interest free payments of $2.00 with
learn more
Smoky Quartz offers a rare and beautiful transparency that draws light into shades of black and brown and these baby spheres radiate so much light and happiness.
Smoky Quartz allows one to attune to the light instead of being consumed by life. Rather than merely surfacing negative energies and emotional blockages, this crystal gently dissolves these energies as it encounters them, allowing positive frequencies to take their place. It relieves fear, stress, anger and unspoken resentment, lifts depression and fatigue, and teaches one how to let go of what is no longer necessary for growth.
Smoky Quartz is one of the most powerful stones to use in crystal healing layouts to activate and purify the Base or Root Chakra. It may also be used to balance and direct the energy of the upper chakras to the Base Chakra, making the whole system radiant with light and laying a foundation on which the spiritual force can be manifested in the physical body.
FEATURES:
- Sourced from Brazil
- Cleansed ready for your energy
- Each Crystal varies in size, these beauties range from 1-2cms round 
- GIFT READY: Your crystal comes gift wrapped with love for you, with an affirmation card.

**Information provided not meant to diagnose.
SKU: 10770