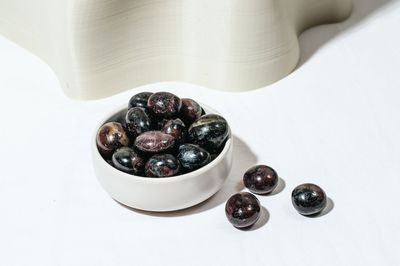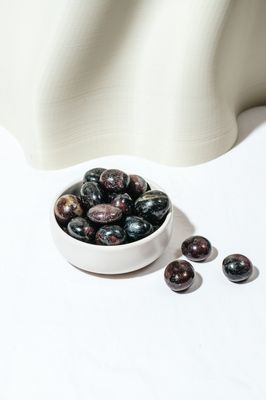 Garnet Tumble
YOGA & OILS
$6.00
or 4 interest free payments of $1.50 with
learn more
Garnet - The Stone of Passion
Garnet has a special affinity for both Capricorn and Aquarius, being the traditional birthstone of January-born Aquarians. 
This stone brings inner balance and contentment, giving you the space to consider how to grow, what direction to take in life, and how best to align with your soul mission.
Garnet brings forth all the things that are holding you back, this can be limiting beliefs that affect you physically or negative thought patterns. It promotes self-empowerment and higher thinking, pushing you to achieve anything you put your mind to.
The picture does these beauties no justice as they are rich in deep ruby red and shine so bright in the sun.
FEATURES:
- Cleansed ready for your energy 
- Each Crystal varies in size, these beauties range from 2-4cms
- GIFT READY: Your crystal comes gift wrapped with love for you, with an affirmation card.

**Information provided not meant to diagnose.
SKU: 10375