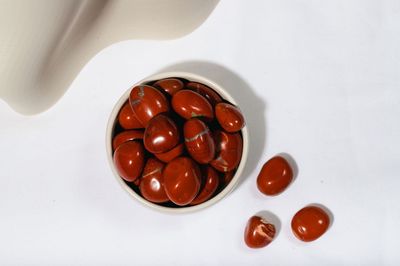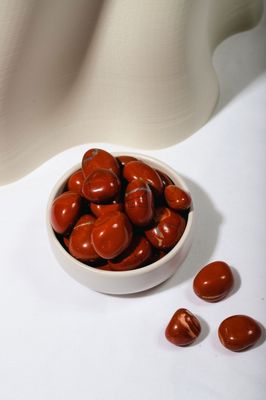 Red Jasper Tumble
YOGA & OILS
$6.00
or 4 interest free payments of $1.50 with
learn more
Grounding - Protection - Calming - Strength - Empowerment - Emotional Balance - Healing
Wear or carry Red Jasper to alleviate stress & reconnect with Earths grounding energies. Its cleansing effect eliminates negativity, returning it to its source & stabilising the aura. It is an ideal worry or rubbing stone for soothing the nerves & restoring balance. Red Jasper is a stone of empowerment, bringing strength to resist emotional domination by others & the courage to move on. 

A valuable stone of protection, it guards against physical threats & assists in situations of danger. Keep in the car to prevent accidents, theft or road rage, & place in the home or office to absorb electromagnetic & environmental pollution & radiation.


FEATURES:
- Sourced from India
- Cleansed ready for your energy 
- Each Crystal varies in size, these beauties range from 3-4cms
- GIFT READY: Your crystal comes gift wrapped with love for you, with an affirmation card.

**Information provided not meant to diagnose. 
SKU: 10682