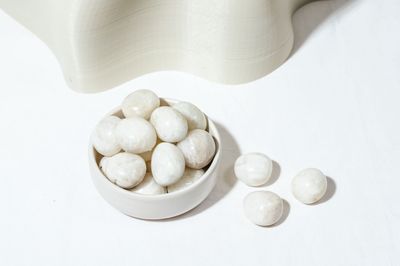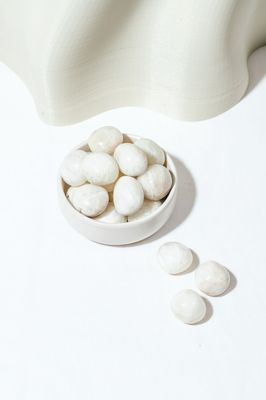 Moonstone Tumble
YOGA & OILS
$8.00
or 4 interest free payments of $2.00 with
learn more
Moonstone is associated with the inner goddess, a symbol of fertility and new beginnings.
This beautiful shining white moonstone gives of flashes of radiant blue, giving the gift of increased intuition and cleansing the mind of negative emotions holding you back. Fear? Shrug it off. Self-doubt? You've got this. With moonstone by your side, channel its healing powers with daily meditation, a practice that helps to clear the mind and centre the spirit.
ENERGY:
New Beginnings - Fertility - Inner Goddess - Calming - Releases fear and self-doubt - Clears the mind - New Moon Manifestations

FEATURES:
- Cleansed ready for your energy 
- Each Crystal varies in size, these beauties range from 2.5-3.5cms wide
- GIFT READY: Your crystal comes gift wrapped with love for you, with an affirmation card.


**Information provided not meant to diagnose.
SKU: 10566