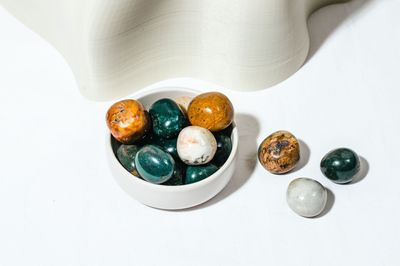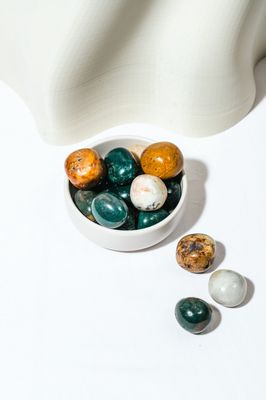 Ocean Jasper Tumble
YOGA & OILS
$6.00
or 4 interest free payments of $1.50 with
learn more
Our Beautiful Ocean Jasper draws its soothing power from the element of Water. It is a stone of strength and renewal with a slow, steady frequency and a deep circular energy that embodies the interconnectedness of all things.
Each piece incredibly unique in colour, A very soft and gentle stone, Ocean Jasper properties are extremely nurturing. This stunner encourages you to embrace love, happiness and joy, even when you may find it hard to do so. This is the perfect crystal to connect with whenever you need some TLC after a long day.
Let the burdens of the day wash away with this water energy stone.
FEATURES:
- Cleansed ready for your energy 
- Each Crystal varies in size, these beauties range from 2-3cms
- GIFT READY: Your crystal comes gift wrapped with love for you, with an affirmation card.

**Information provided not meant to diagnose.
SKU: 10625