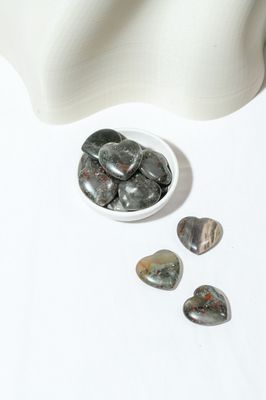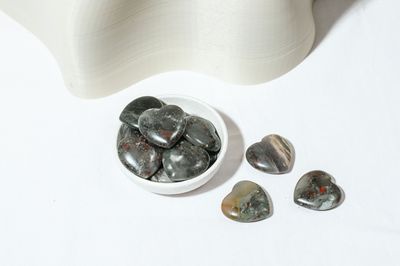 Bloodstone Hearts
YOGA & OILS
$12.00
or 4 interest free payments of $3.00 with
learn more
Bloodstone helps to move you out of a drained or depleted place into a space where your blood is pumping, your feeling revitalised and your energy stores are filling quickly. 
It pushes blocked energy out and gets you feeling alive again. Bloodstones energies increase your self-esteem and give you the courage and energy to get moving in whatever direction you are heading in. 

FEATURES:
- Cleansed ready for your energy 
- Each Crystal varies in size, these beauties range from 2.8-3cms wide
- GIFT READY: Your crystal comes gift wrapped with love for you, with an affirmation card.


**Information provided not meant to diagnose.
SKU: 10070