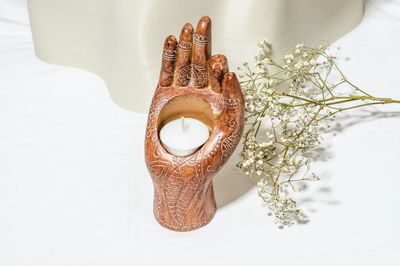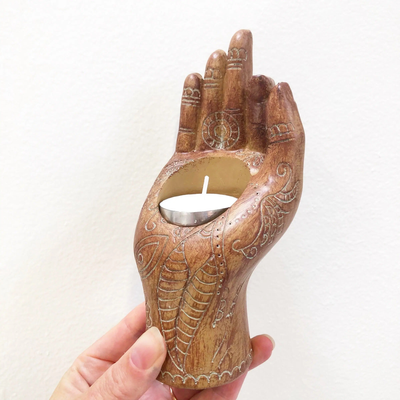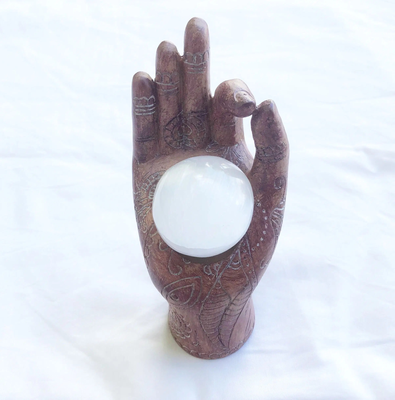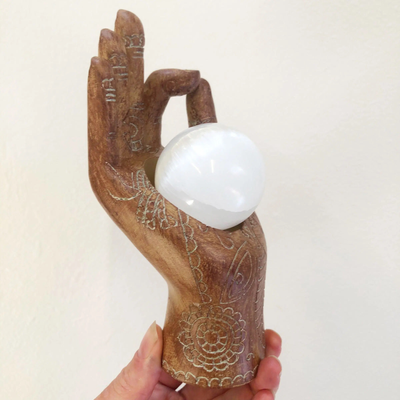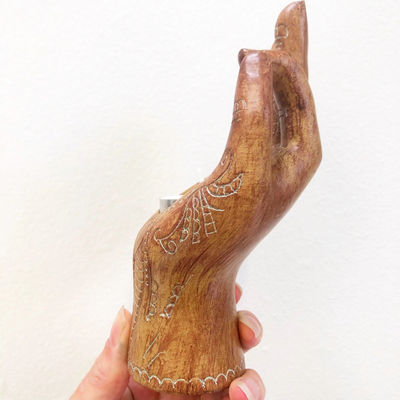 Mudra Hand Candle Holder
YOGA & OILS
$48.00
or 4 interest free payments of $12.00 with
learn more
This beautiful Candle or Sphere Holder has stolen our hearts. She is truly stunning!
She stands proud with Jnana Mudra, while holding your favourite sphere or candle.
This mudra—the first finger and thumb forming a circle with the other three fingers extended is also called the Wisdom Seal, and it has an incredible depth of meaning. The index finger represents the individual mind or ego; the thumb represents conscious awareness and the collective mind. When the two gently meet, they represent the movement from duality to Oneness. The circle your fingers create represents peace.
Size: 17cms tall x 8cms wide x 5cms deep
FEATURES:
- GIFT READY: Your incense holder comes wrapped with love and an affirmation card.
SKU: 10576