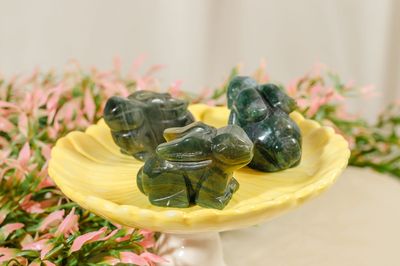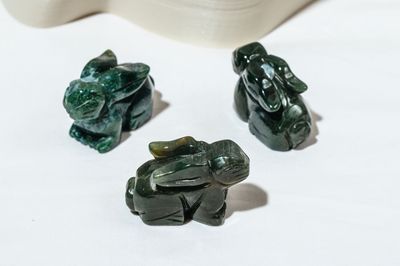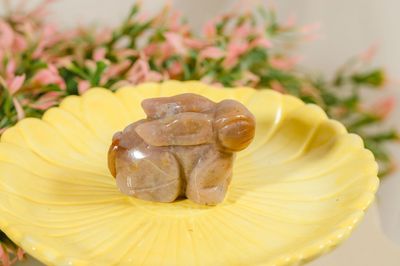 Indian Agate Rabbit
YOGA & OILS
$28.00
or 4 interest free payments of $7.00 with
learn more
Easter is our favourite celebration of the year and we are losing it with excitement and love for our beautiful Bunny Rabbits. Each so incredibly unique, hand carved with so much care, their little noses and tails have us smiling with glee.
And as a bonus, this is the year of the rabbit, so the happiness is in full overload.
These beauties are beyond epic coming in a range of indian agate colours, the moss greens through to the purples, you'll fall in love at first touch.
They promote serenity, patience, peace and tranquility to the body and mind. A soothing and calming stone agate works slowly, but brings great inner strength. These stones can help overcome negativity and bitterness in the heart, fostering love and the courage to start again. They create a sense of safety and security by dissolving internal tension.
FEATURES:
- Cleansed ready for your energy 
- Each Crystal varies in size, these beauties are approximately 5cms
- GIFT READY: Your crystal comes gift wrapped with love for you, with an affirmation card.
**Information provided not meant to diagnose.
SKU: 10416