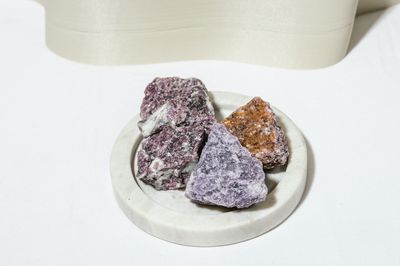 Lepidolite rough
YOGA & OILS
$11.00
or 4 interest free payments of $2.75 with
learn more
Lepidolite has extremely high levels of lithium which makes it known as a powerful, natural anxiety healer.
It is helpful in preventing anxiety levels from escalating and brings to light behavioural patterns that brings these feelings on, replacing them with restorative practices.
Lepidolite is a must have near you in times of chaos and stress, allowing you to be in the now, calm and at ease.
We choose all our crystals by calling on the universe & guides of the highest truth & compassion to lead us to the perfect fit for you 


FEATURES:
- Cleansed ready for your energy 
- Each Crystal varies in size, these beauties are approx 2-3cms
- GIFT READY: Your crystal comes gift wrapped with love for you, with an affirmation card.

**Information provided not meant to diagnose. 
SKU: 10512