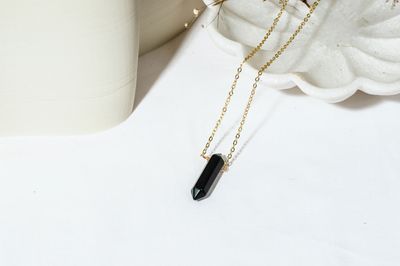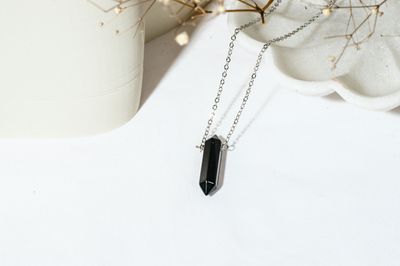 Obsidian Pendant
YOGA & OILS
$24.00
or 4 interest free payments of $6.00 with
learn more
PROPERTIES:
Calming - Grounding - Protective - Creativity - Self-control - Repels Negativity - Strength
Black Obsidian is a very powerful, protective and creative stone. It grounds the soul & enhances self-control.
Black Obsidian is known as the protector. It repels negativity and disperses unloving thoughts. In healing, the black obsidian placed on the the naval grounds spiritual energy into the body.
FEATURES:
- Origin: India
- Cleansed ready for your energy 
- Each Pendant comes in a pouch & has a silver chain or gold chain.
- GIFT READY: Your crystal comes gift wrapped with love for you, with an affirmation card.

**Information provided not meant to diagnose.
SKU: 10609