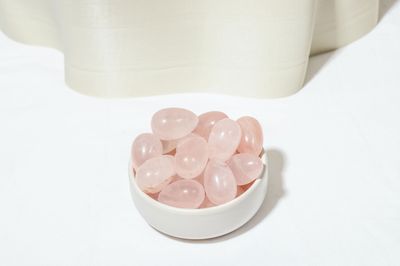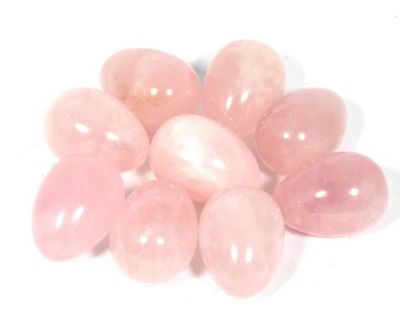 Rose Quartz Eggs
YOGA & OILS
$8.00
or 4 interest free payments of $2.00 with
learn more
The stone of unconditional love & harmony, Rose Quartz heals emotions & transforms relationships with yourself & others, drawing in love & compassion into the heart space.

This beauty is like receiving a huge hug from Grandma or Mum, encompassing you in a beautiful gentle energy filled with unconditional love.Rose Quartz will help you to forgive & understand situations from a different perspective, while filling you with the wisdom to deepen your connection to yourself & all relationships within your life.

In that same way, rose quartz properties provide gentle energy that assists you in recognising your own need for compassion. It allows you to see that you deserve forgiveness and understanding from yourself.
Associated with the element of water, rose quartz healing properties are naturally fluid. They wash out outdated energies & emotions that you have trapped inside of you & transform them into light & love.
This is one of our favourite all round calming crystals to have by your side if you're experiencing any overwhelm.
Read our Self-Love Blog Here
FEATURES:
- Cleansed ready for your energy
- Each Crystal varies in size, these beauties range from 2.8-3cms
- GIFT READY: Your crystal comes gift wrapped with love for you, with an affirmation card.

**Information provided not meant to diagnose.
SKU: 10713