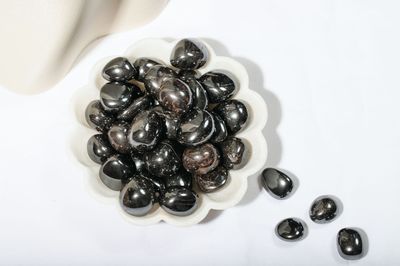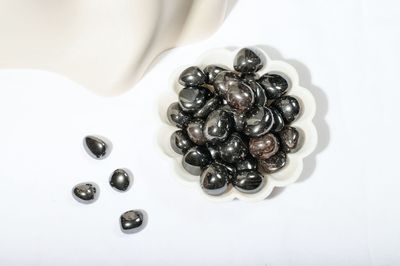 Hematite Tumble
YOGA & OILS
$8.00
or 4 interest free payments of $2.00 with
learn more
Grounding - Protection - Calming - Peace - Dispels Negativity - Emotional Balance - Healing
Hematite is the most powerful and effective grounding gemstone. It is a very protective gemstone that helps you to stay grounded in any situation.
Hematite absorbs all negative energy from your body, eliminating stress, anxiety and worry. It is also powerful for balancing your aura and aligning the chakras. It pulls any stray, floating energy down to your root chakra.

FEATURES:
- Cleansed ready for your energy 
- Each Crystal varies in size, these beauties range from 2.5 - 4cms
- GIFT READY: Your crystal comes gift wrapped with love for you, with an affirmation card.

**Information provided not meant to diagnose. 
SKU: 10429