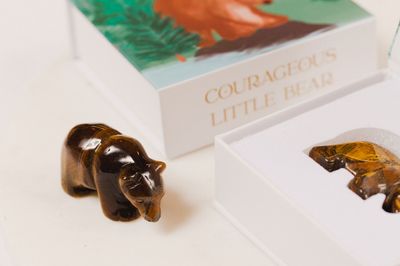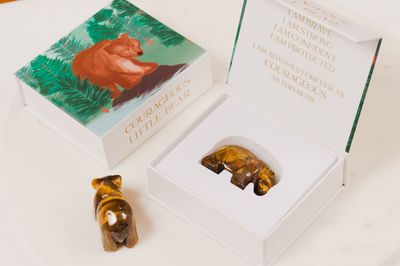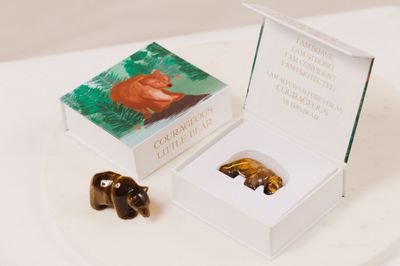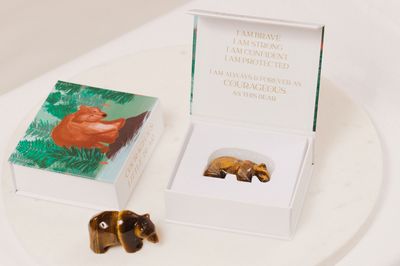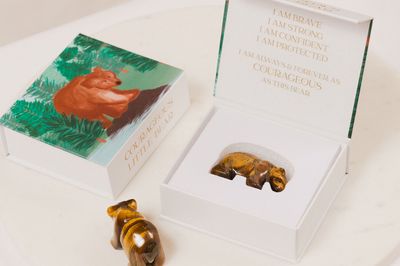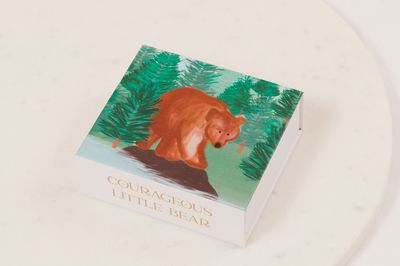 Courageous Tigers Eye Bear
YOGA & OILS
$36.00
or 4 interest free payments of $9.00 with
learn more
This gift box just brings so much for us as adults and for our children, courage, protection, confidence and strength.
We are in love beyond belief with these Tigers Eye bears. Each so different and unique, each with their own markings and bum sizes, they are so beautiful, and full of strength, confidence, power and protection.
Known as The Shapeshifter, this stone of courage and motivation will help you be successful at everything you do. When you channel the energy of Tiger's Eye, you'll be able to connect with the ultimate power crystal of the mineral kingdom. Often, fear can pose a challenge to our success It can trap you in your place, and take control over your life. The Tiger's Eye crystal helps to transform those toxic feelings into courage and self-confidence. It helps you shift your perspective so you can see the way forward, even in times of fear. 

Tiger's Eye associated with courage and confidence, which comes from understanding your true desires. Tigers Eye is a stone that helps you discover your authentic self through testing your perceived limitations. An effective way to deepen your connection with the Tiger's Eye crystal is by carrying around a stone and calling on it to give you strength and insight during difficult times.
Confidence - Empowerment - Courage - Self-Worth - Inspiration - Perspective - Good Luck - Solar Plexus - Dispels Negativity - Emotional Balance - Healing


FEATURES:
- Cleansed ready for your energy 
- Each Bear varies in size, these beauties are approx 5 x 3cms,and we will call on guidance to choose your bear.
- GIFT READY: Your crystal comes gift wrapped with love for you, with an affirmation card.

**Information provided not meant to diagnose. 
SKU: 10328