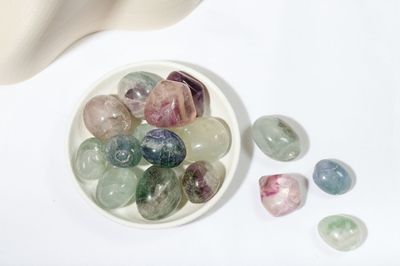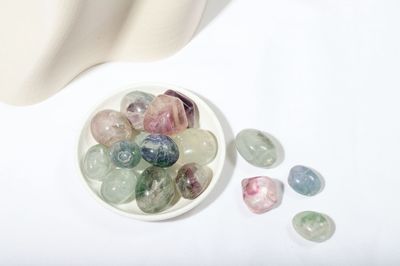 Rainbow Fluorite Tumble
YOGA & OILS
$8.00
or 4 interest free payments of $2.00 with
learn more
Rainbow Fluorite is a beautiful protective stone that has very grounding or stabilising energies.
It allows space for us to go within and connect to our higher selves while giving mental clarity and bringing light to our deepest desires.
This connection and mental clarity allows us to see that no dream is too big and we are reminded of this every time we see our rainbow fluorite.
It allows energy to flow freely through the body, especially the greener aspects of Fluorite.

FEATURES:
- Cleansed ready for your energy
- Each Crystal varies in size, these beauties range from 3-4cms
- GIFT READY: Your crystal comes gift wrapped with love for you, with an affirmation card.
** Information provided not meant to diagnose.
SKU: 10675