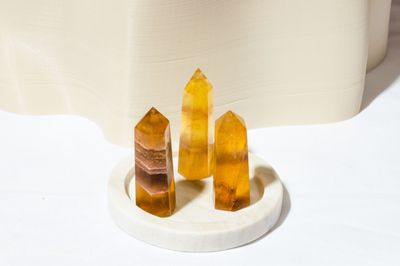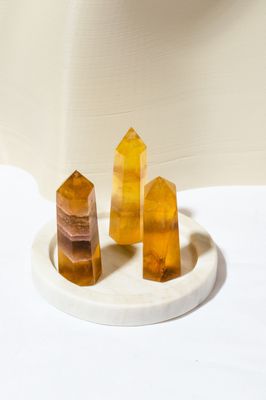 Yellow Fluorite
YOGA & OILS
$28.00
or 4 interest free payments of $7.00 with
learn more
Yellow Fluorite, also called Golden Fluorite, is a crystal of unity, clarity & creativity. She increases understanding, logic and clarity, while boosting your imagination & resourcefulness.
This beauty sings to the Solar Plexus Chakra, aligns the will with the mind, ensuring you can bring your ideas & goals into reality through action & intent.
She
is an absolute stunner, & promotes a positive outlook on life & you just can't help but radiate with joy when you see the light shining through her beautiful layers.
FEATURES:
- Cleansed ready for your energy 
- Each Crystal varies in size, these beauties range from 7-8.5cms tall & 2.5cms wide
- GIFT READY: Your crystal comes gift wrapped with love for you, with an affirmation card.
SKU: 11052