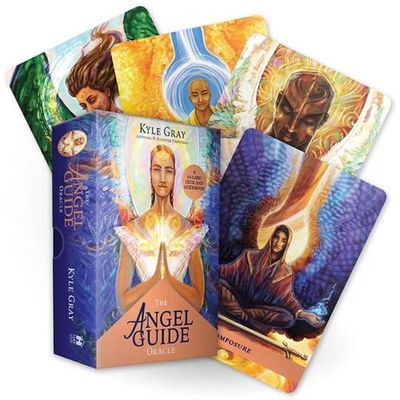 The Angel Guide Oracle
YOGA & OILS
$48.00
or 4 interest free payments of $12.00 with
learn more
Your Angel Guides are waiting to connect with you!
The Angel Guide Oracle is a bridge between heaven and Earth, bringing together 44 images of guardian angels with insightful, supportive and healing keyword messages. When your heart seeks transformation, when your soul seeks truth, call upon your angel's wisdom and their infinite compassion will lead you on your path.
Did you know hour angels are constantly ready to share guidance with you? Yet so often we're distracted by daily life and don't recognize these divine signs when the come our way.
Each of the 44 cards in this deck has a depiction of an angel and a keyword message to activate your intuition.
The included guidebook explains how to attune to the cards, conduct angel readings for yourself and others, and how to work with card spreads.
Author: Kyle Gray is one of the world's leading angel teachers. He is the bestselling author of seven angel books including Raise Your Vibration, Angel Numbers and Angel Prayers. Kyle is based in Glasgow, Scotland.
FEATURES:-
- GIFT READY: Your deck comes gift wrapped with love for you, with an affirmation card and extra happiness.
SKU: 11041