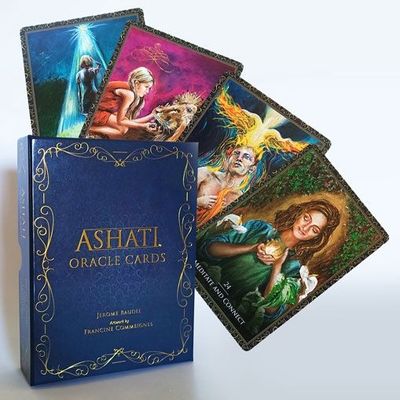 Ashati Oracle Cards
YOGA & OILS
$48.00
or 4 interest free payments of $12.00 with
learn more
ASHATI is an energy healing system focused on intuitive, personal and spiritual development. The Ashati Oracle Cards feature unique content and artwork from original canvas paintings specifically channelled to illustrate each card's knowledge and energy.
Short general messages for each card are included in the guidebook, which also provides a simple method to intuitively receive deeper and more specific messages for yourself and others. 
The Ashati Oracle Cards can help you explore subconscious and energetic influences, provide support and guidance, and enhance clarity and balance.
SKU: 11217