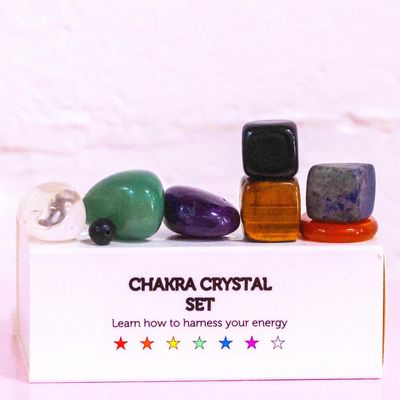 Healing Chakra Crystal Set
YOGA & OILS
$42.00
or 4 interest free payments of $10.50 with
learn more
Chakras are the energy centres in your body through which energy flows.

These energy centres are directly linked to mental, physical and spiritual attributes. By understanding what each chakra represents and what you can do to keep this energy flowing freely, you can feel amazing, balanced, calm, free!

Chakra healing kits come boxed with 7 hand selected crystals, a pouch and a set of 8 bookmarks loaded with info on each chakra and crystal along with affirmations and rituals. All cleansed with Palo Santo & Selenite and are charged for you.

Each crystal size ranges from 2-4cms.
SKU: 10424